10.28.16
Under Pressure-Tattooing with Guy Aitchison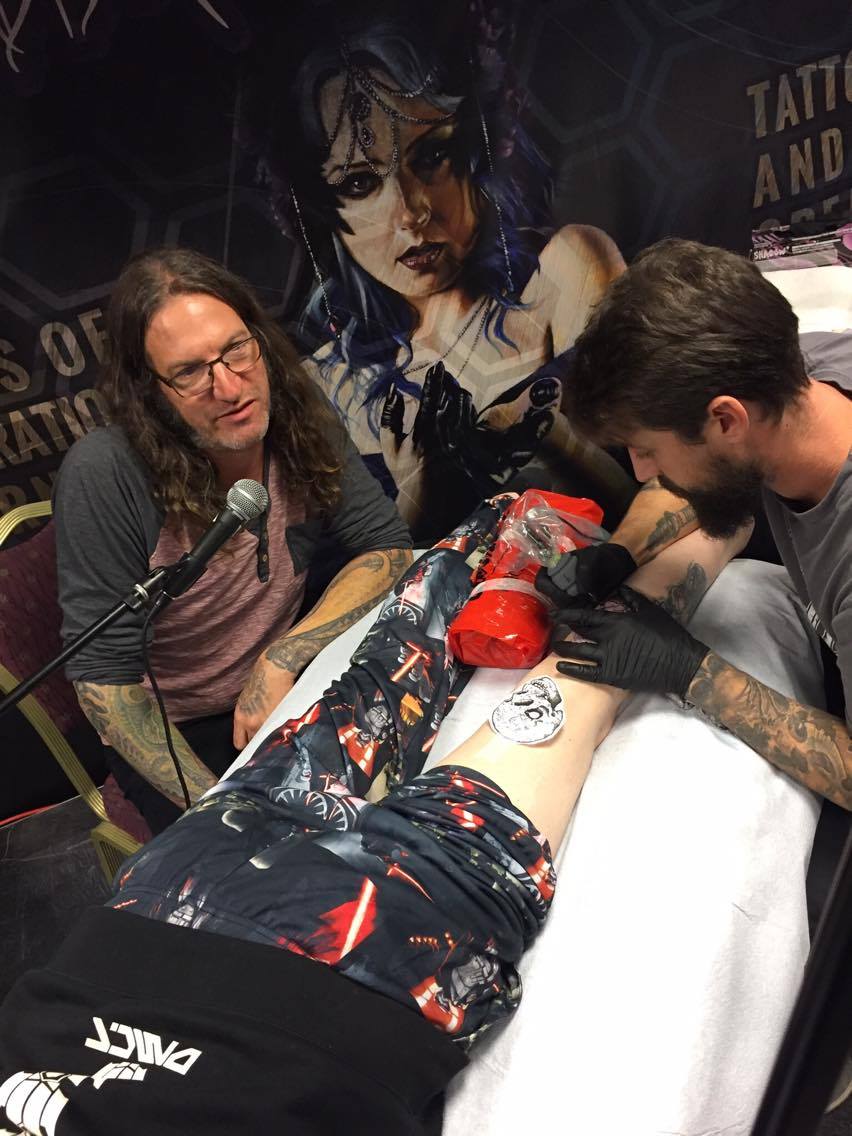 This past weekend I put myself in one of the most stress filled scenarios I've ever been in. Let me set the scene.
It was Saturday afternoon during this year's Paradise Tattoo Gathering at Jiminey Peak in the beautiful Berkshire mountains of Massachusetts. I had just left Laura Jade's first ever seminar that I was webcasting, and I had to quickly gather all of my tattoo equipment and get to the main stage. I began to set up and methodically went through my routine. "Massage table, check. Drape cloth, check. machine, power supply, gloves, cords, ink, check. Damn, what time is it? Shit, almost 1:30, this is taking forever."
I was at a very high level of stress at this moment because I was about to tattoo for the first time at a convention, on stage, in front of a packed room, with my tattoo being projected on the big screen....with Guy fucking Aitchison sitting across the table from me. *gulp. The premise was for Guy to sort of coach me through a tattoo, pointing out methods and techniques that would be helpful to an apprentice tattooer. Sounds great on paper.
I apply the stencil before Guy gets there and I'm ready to go. My victim...er..I mean client, was feloow Off the Map tattooer Mark Tousignant. He was kind enough to sacrafice himself so I could learn. I get mark up on the table and I sit down. Then, directly across from me, Guy sits down, with a god damned microphone. Yep, all his tips, comments, and crticisms would be broadcast across the resort. To every room, for everyone at the convention to hear. The camera get set into position and I hear "Make sure to get this streaming on Facebook!" Great, now thousands of people can watch me tank this. I was sweating and felt like I might be sick. My stomach was a giant knot.
After a bit of a brief history from me and some comments from Guy, it's time to start. I can't pull a line. My hands are shaking so badly that I can't even pull a simple freakin line. " What the Hell did I get my self into?" I thought to myself. "I'm never going to get through this." It was at this moment Guy leans in and tells me to forget about the lines, and cocentrate on some shading and dotwork for bit until I calm down a bit. So I did, and eventually I calmed down, got my shit together and finished the tattoo. It's not half bad either, see for yourself.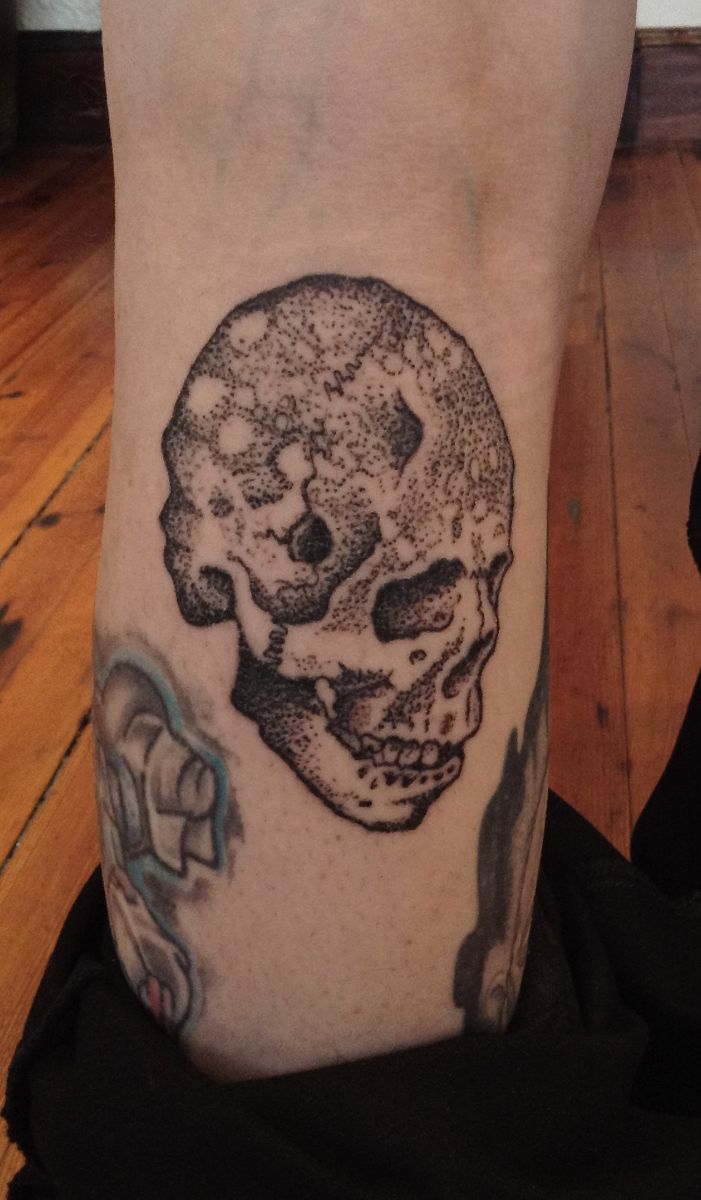 I was a very stressfull thing to do, but I was happy to share my vulnerability with the tattoo community. I got a lot out of the experience. I received a great deal of positive feedback, and I am fairly confident I could tattoo under any circumstance put before me, and for that, I am eternally grateful. Thanks for reading. More stories from Paradise soon.
-Ben